RPET fabric (sewing non-woven fabric): commonly known as cola bottle non -woven fabric with its full name Recycled PET Fabric (regenerative polyester fabric), is made of the mineral water plastic bottle or cola bottle. Firstly cutting the bottle into small pieces, and sheets are melted to separate the core PET ingredients, regenerate the granules, process it into a polyester fiber, and then process it through acupuncture or non -woven processing. Essence It is a new type of green environmental protection fabric, which has a low -carbon nature of its source and creates a new concept in the recycled field.

RPET fabric has following characteristics:
Durable, unchanged, similar like textiles.
With health performance – it can promote blood circulation.
Wearing resistance, good breathability, hygiene.
Successful processed products without changing their physical characteristics. Such as: waterproof, mildew -proof, deodorant, anti -static, etc.
It does not contain nitrogen, heavy metal, etc., high temperature resistance, acid and alkali, strong water absorption, and environmental protection.
-100% environmental protection.
Make coatings or flame retardant effects according to customer requirements (the CFR1633 fire prevention standard has been reached).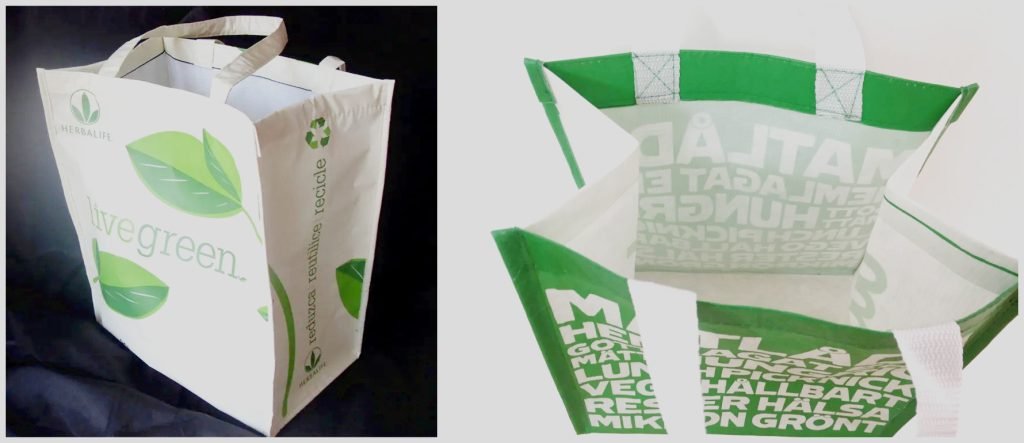 The RPET cloth has richful colors and patterns through dyeing and printing to meet the aesthetics of different groups. In recent years it has been used as an environmentally friendly shopping bag materials. The weight of the charm is generally from 65 to 130 grams, and the fabric weight of the printed fabric is generally from 130 grams to 300 grams. Chief Color always put great attention on green packaging – no matter from paper packaging or fabric packaging. Please contact us and we will provide you environmental packaging solutions.