Description
A floral or leave edges trimmed rigid box cost very expensive due to the difficulty and complexity of production. Nowadays, full handmade paper boxes lose its commercial value as plenty alternative design and style take its place. The keypoint of packaging design now, we think, are switch from box shape and style to smart way of display creative idea with cheaper and more enviornmentally friendly material. Our this full telescoping gift box was built up by base and lid box attached with die-cut folding carton insert. The trick is the folding carton printing and shape design. The whole part of inside boxes was covered by 1PMS flood printing card. Make the inside side part neat and tidy. Place gift inside for a birthday box for her. Enjoy your visual feast!
Material: 1000gsm greyboard + 157gsm artpaper +300gsm C1S paper
Size: 15x15x10cm Square Gift Box
Fitment: white card insert die-cut as to drawing
Printing and finishing: CMYK+1PMS prined+matt lamination, hotfoil stamping top of lid and inside of insert.
Rigid set up packed.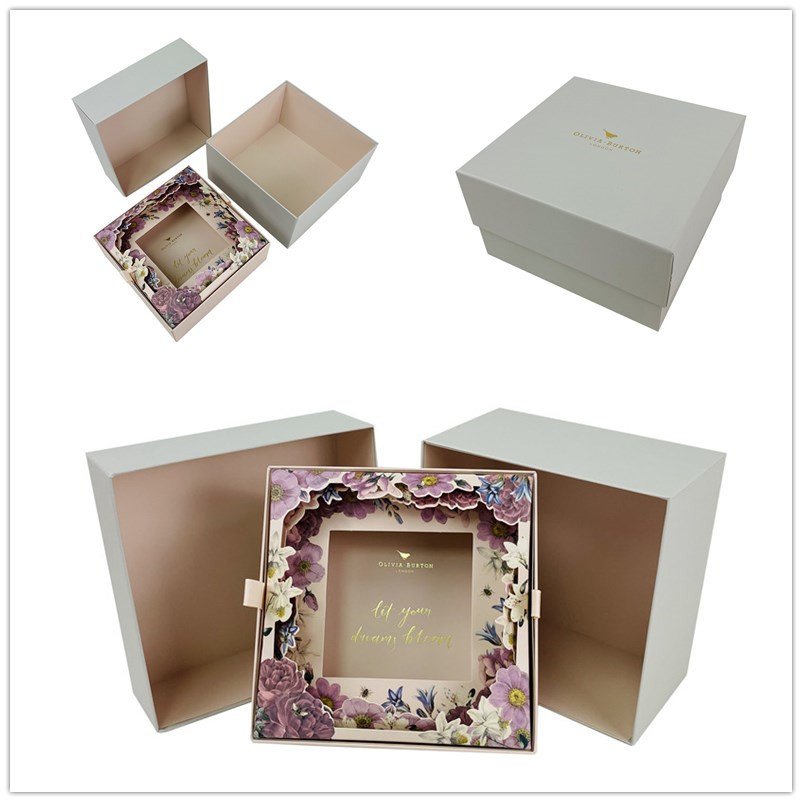 Attached our production line for this beautiful square thank you gift box.